BuskerBus 2016
The 20th edition of BuskerBus will take place between August 19th to 28th, 2016. The first BuskerBus stop will be Wrocław, followed by Zielona Góra, Zgorzelec and Krotoszyn.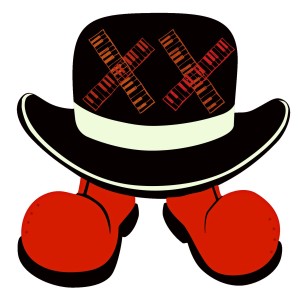 But, what's BuskerBus?
BuskerBus is an event, created in 1997 by Romuald Podpłonyk, in which a variety of street artists take part. Among the participants one can find: musicians, dancers, magicians, actors, circus performers, acrobats or fire eaters.
The festivals main, unenclosed, scene are the streets, which enable the realization of festivals main goals, namely: promotion of the art, creation of the bond between the artist and the audience and the development of artistic capacities. The organizers highly encourage the audience to meet the performers after the show or in the festival club. The artists are given the opportunity to collaborate with people alike from all over the World. What is more, local musicians can participate In jam sessions taking place In festival club after the events of main program are complete.
Everyone who would participate In such event is invited to share their footage of the fact. if available, which is being eagerly published on BuskerBus website or in social media, sometimes even numerous months after the show.
It is conventionally established practice in street art performances that there are no tickets needed to attend them. It is on the audience if, and with what, they are going to reward the artists. Although this is not mandatory, people are encouraged to drop a few coins into the hat, have they found the show impressive.
BuskerBus 2016, is the 20th edition of the festival and the first one without its original creator Romuald. A special tribute show commemorating his past involvement and contributions to BuskeBus will take place in Wrocław (Aug 20th) and Zielona Góra (Aug 23rd).
Traditionally, well-known as well as first-time artists are to be found among the performers. Unique and inspiring schedule for the audience in various age is guaranteed, including: swing music (Adéla Zejfartová & Sunny Swing), vivid hula hoop show (Clap Clap Circo), breathtaking tricks with knives (Cotzani & Wendy), rola bola acrbatics (Matthias Goed), plays for kids (Igrachka-Plachko Circus) and countless others from the whole wide world.
In May 201t the International Festiwal of Street Art BuskerBus was awarded with the EFFE Award bestowed only to european festivals with regard to art which are involved with life of local communities and European- or World-wide at the same time.
The festival is supported by: Wrocław City Government, Zielona Góra's, Zgorzelec's and Krotoszyn's Cultural Centers.
BuskerBus 2016 Itinerary
Aug 18th, 2016 – welcome dinner and organisational meeting in Wrocław
Aug 19th – 21st – street performances from from 2 p.m. to 10 p.m., BuskerBus Cabaret at Stary Klasztor starting at 11.p.m.
Aug 23rd- 24th – street performances from noon to 10p.m. and a special event- tribute show for Romek at Piekarnia Cichej Kobiety starting at 11 p.m.
Aug 25th – 3 hour-programme in Zgorzelec
Aug 26th – street performances from 1p.m. to 7 p.m. in Zgorzelec.
Aug 27th- 28th – street performences in Krotoszyn starting at 2 p.m. and BuskerBus Cabaret