BuskerBus 2016
The 20th edition of BuskerBus will take place between August 19th to 28th, 2016. The first BuskerBus stop will be Wrocław, followed by Zielona Góra, Zgorzelec and Krotoszyn.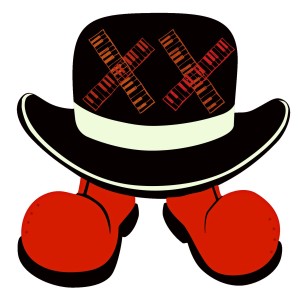 What's BuskerBus?
International Festival of Street Art BuskerBus is committed to the presentation of a unique and inspiring programme in a range of artistic disciplines. The festival invites local and international musicians, clowns, jugglers, fire dancers, magicians, stilt walkers, acrobats, dancers, puppeteers and non-definable mix genre performers. It is passionate about providing an environment for artists of all genres and nations to showcase their talents, develop new ideas, swap experiences, to forge friendships and to mix and create with artists from different backgrounds, education and with different skill sets.
BuskerBus was founded by Romuald Popłonyk. Every year artists from all over the world travel by a dedicated bus to 3-4 Polish cities. BuskerBus is a hat-based festival, this means that you don't need to pay for any of the events but if you like the shows, please award the artists with some coins, sweets, flowers or at least a smile!
BuskerBus 2016 Itinerary
Aug 18th, 2016 – welcome dinner and organisational meeting in Wrocław
Aug 19th – 21st – street performances from from 2 p.m. to 10 p.m., BuskerBus Cabaret at Stary Klasztor starting at 11.p.m.
Aug 23rd- 24th – street performances from noon to 10p.m. and a special event- tribute show for Romek at Piekarnia Cichej Kobiety starting at 11 p.m.
Aug 25th – 3 hour-programme in Zgorzelec
Aug 26th – street performances from 1p.m. to 7 p.m. in Zgorzelec.
Aug 27th- 28th – street performences in Krotoszyn starting at 2 p.m. and BuskerBus Cabaret