About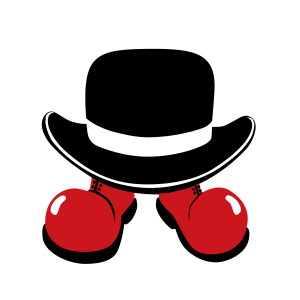 The International Festival of Street Art BuskerBus takes place every year in summer in Wrocław and 2-4 other Polish cities. About 50 street artists (buskers) participate: musicians, clowns, jugglers, fire gulpers, magicians, stilts walkers, circus artists, dancers. Both Polish and foreign performers are invited. A colorful group travels by a dedicated bus.
All performances are free – though tips are presumably most welcome!
"We are assuming that the festival shouldn't be only a collection of performing artists, as we often see, but a specific show, a uniform, multimedial composition." Romuald Popłonyk
The initiator of the festival was Romuald Popłonyk, a colourful and eccentric artist and musician from Wroclaw, who travelled half of the world as a one-man band artist and performed at many music festivals.
The festival takes place in several Polish cities, assembling a tournee of colorful, artistic troupe (each year the map of the travel looks a bit different) and lasts for about two weeks. The first edition took place in 1997.
The BuskerBus Festival was Poland's first ever Street Entertainer's Festival and has fast become a high point, not just in the calendar of the cities that host it, but also in the hearts of the artists that take part.
Based in Wroclaw, Buskerbus has spread out to many other towns and cities in Poland over the course of the Festivals and several other smaller events at which artists from the main Festival participated under the BuskerBus banner. For the public, it's a must-see event and everybody's there, particularly in the smaller towns which wouldn't normally get such a wide variety of entertainment. For the artists, it's a non-stop roller coaster ride, where firm friendships from all around the world are easily formed in a strange twilight zone where night merges almost imperceptibly into day for a week or so. If you didn't know everybody on the first day, you most certainly will by the end and many of us come back for more year after year.
In May 2015 the International Festival of Street Art BuskerBus has been recognized by EFFE International Jury to receive the EFFE Label 2015-2016.
EFFE – Europe for Festivals, Festivals for Europe, initiated by the European Festivals Association, is the portal for citizens and for professionals to discover and get involved in Europe's festivals. It is a new international festival platform connecting festivals that are deeply committed to the arts, their communities and European values.