R.I.P. Romek
[:en]We are very sorry to inform you that Romuald Popłonyk, our friend, wonderful artist and BuskerBoss, passed away. He will be greatly missed.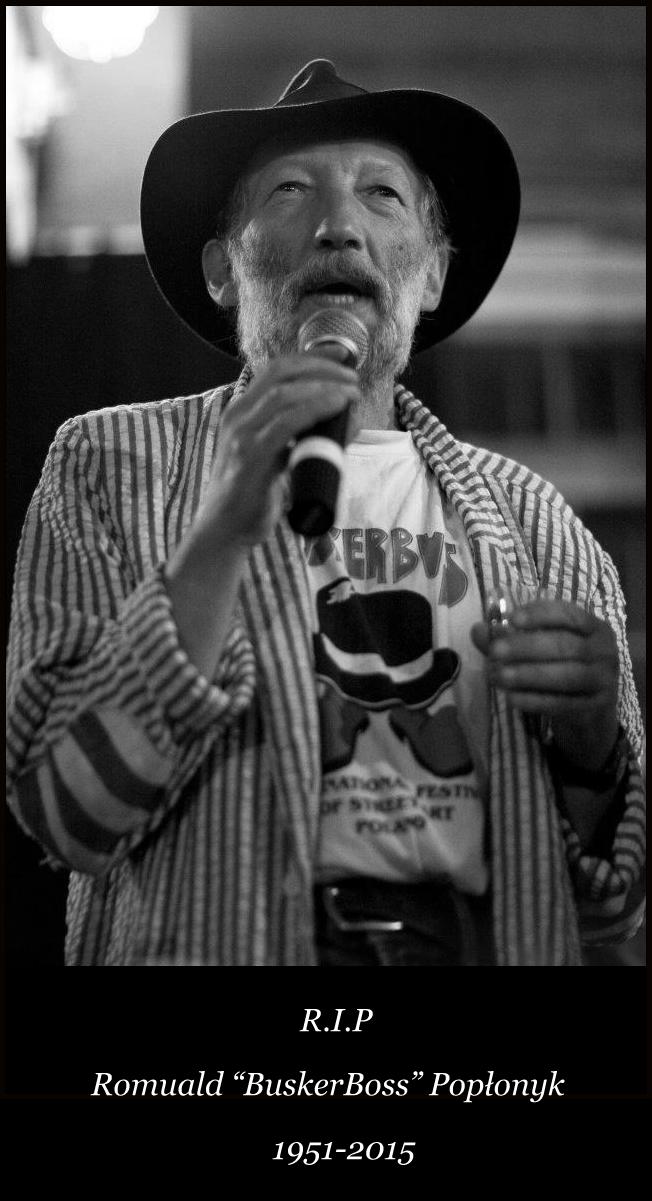 [:pl]Z przykrością informujemy, że 22.12.2015 odszedł od nas nasz przyjaciel i wspaniały artysta Romuald "BuskerBoss" Popłonyk. Jego energia i dobroć sprawiły, że na zawsze pozostanie w naszych sercach.
Rodzinie i przyjaciołom składamy wyrazy głębokiego współczucia.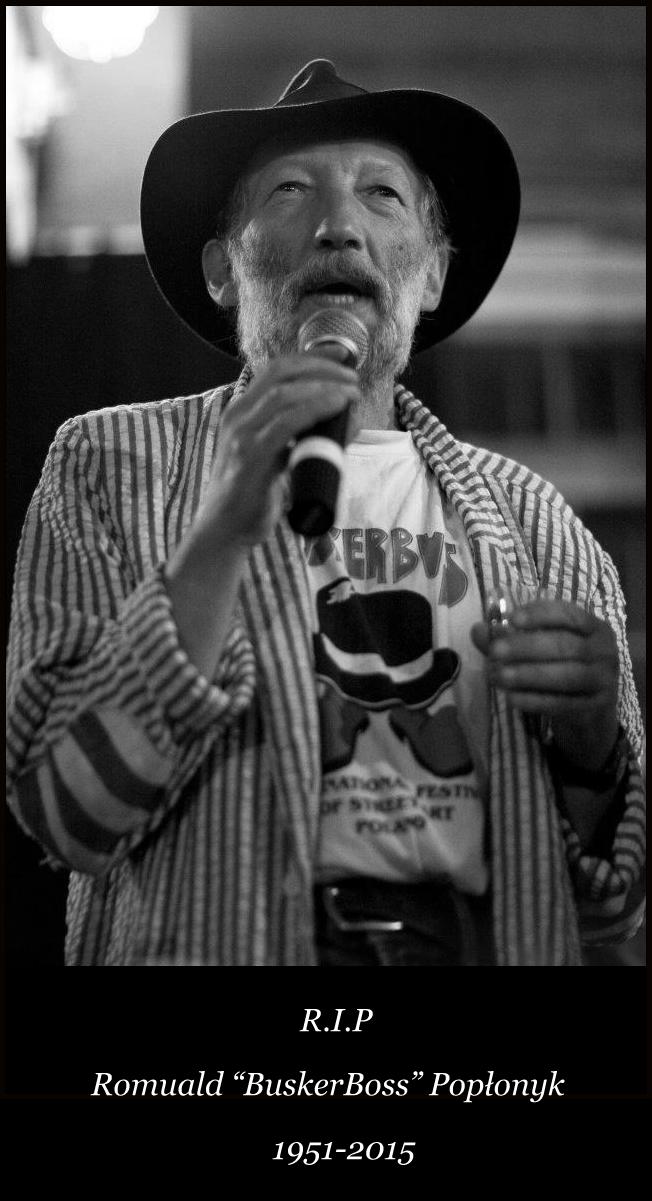 [:]